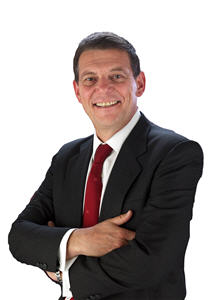 Pierre-Alain Avoyer was born and educated in Switzerland. He started his professional life in 1980 as a Delegate of the International Committee of the Red Cross (ICRC) in conflict zones in Africa and Asia.

He has 30 years of international business, advisory and humanitarian experience in the Far East, the Middle East and Africa, where he held executive management positions for world-class global organizations.

From 1985 to 1996, he was CEO of consumer goods and luxury products divisions with the Diethelm Keller Siber Hegner Group stationed in Bangkok and Singapore with regional responsibility for Thailand, Malaysia, Indonesia, Philippines, Vietnam, Cambodia and Laos.

From 1998 to 2006, he was Director at KPMG. He led the expansion of the operations of a specialized unit of KPMG in China, Vietnam, Indonesia, Thailand and the Philippines providing advisory services which encompassed strategy, business and financial planning, restructuring, HR and intercultural management support. He took part in several official Swiss ministerial missions in China, Hong Kong and Vietnam.

From end 2007 to 2010, he held the position of VP, HR and Government Affairs with Mercuria Energy Trading in Geneva, one of the world's leading oil and energy trading companies. He set up an HR support unit concentrating on international traders' and expatriates' needs and carried out the complete recruitment process for over 100 traders, finance, and administrative personnel. He also developed the Group's corporate and government relations networks in Africa and Asia.

He is based in Dubai and operates throughout the Middle East since 2010.

Education
· MSc, Experimental Psychology, University of Geneva, 1979.
· Advanced Executive Management Program at IMD/www.imd.ch. 1996.